So, I've noticed lately references to an Israeli type headscarf referred to as a Sinar, an apron shaped scarf that has the look of layered scarves without the layering. Interesting, but not enough to buy it. So I went on a hunt for instructions to make one myself.

I found two links: The Daily Tichel in English, and Nofet in Hebrew. I kind of munged the two together.

Remember this dress that I made for Her Purpleness?




I figured that the leftover fabric would be good to play around with, with little risk!



Not the best photo to show it off, but 'twill have to do.


So, the tails are definitely a bit too long, but that is easily fixed. Snip, snip!

For posterity, and anyone else who is curious, I made the apron piece 20 inches across and 17 inches deep and then rounded the back corners. For the ties, they were each three inches wide and about 55 inches long. Which feels way too long. But when I do a twist wrap like this it comes out interesting looking. And it hides the fact that I didn't bother using a french seam between the two colors. Which I probably should have. (Note to self, I lopped off ~15 inches bringing the ties down to ~40 inches and it's better. I may want to try narrower ties, as I prefer the scarf close to the head rather than more turban-like.)

Some views of my new sinar, laid flat.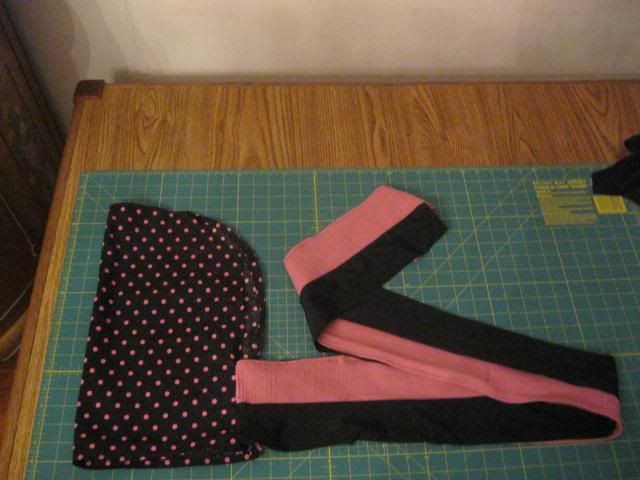 Now I have to figure out an outfit that goes with black with pink polka dots.